From time to time I find something that I think can better be understood via an animation, or sequence. These can be flow diagrams, vehicle modification timeline, firing circuits etc
Video vs Flash
All of the items below were originally created with Flash - the loss of browser support for Flash has changed the online viewing options -  while some lent themselves to being converted to video,  many only retain working functionality if viewed in Flash. In addition the Flash versions are much sharper than converted videos, and are scalable to any screen size without losing resolution.
Therefore all the item below are bundled togther with a portable standalone Flashplayer - clicking any of the download links will download the bundle.  Simply run the enclosed  Flashplayer.exe and drop the required animation onto the player window. 
Animations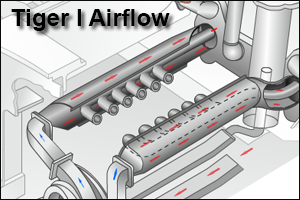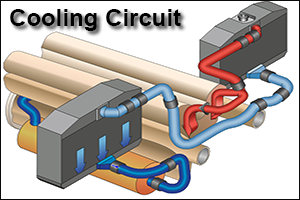 A simplified view of the water circuit, showing the changes in temperature at various locations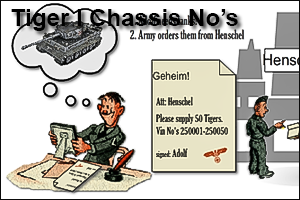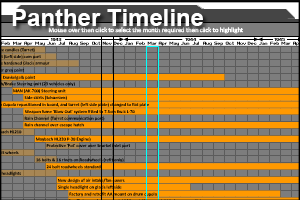 Panther - 1943- 1945 Modification timeline
One of the most popular features of The Panther Project DVD is the Interactive Timeline that shows all relevant vehicle modifications, for a particular month of production, with one click. Simply mouse over to the desired year and month, then click to highlight relevant changes.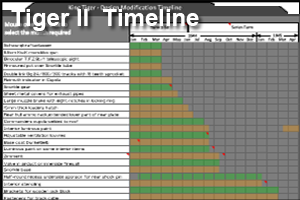 King Tiger - 1944-1945 Modification timeline
Based on the matrix supplied by Liejon Schoot and Rob Veenendaal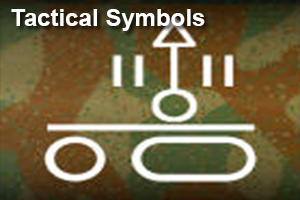 Panther Tactical/Marking Symbols Project
Christiaan Ankerstjerne over at Panzerworld.com is taking on a project to produce high-resolution vector based drawings of German Tactical symbols. To help out we are putting our own research online, together with Panther unit markings and camo schemes. Check the project out on Facebook.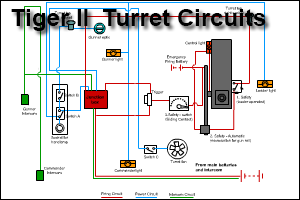 King Tiger - Turret electrical circuits

Emanuele Esposito over at the Trumpeter 1:16 King Tiger project supplied the following diagram to clarify the wiring reticulation for the turret in the King Tiger - many thanks Emanuele . He was also was kind enough to update the drawing when new information came to light. Mouse over the circuit names at the bottom of the animation.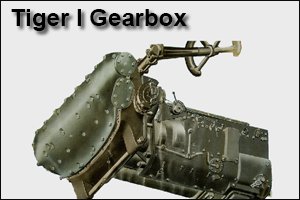 Tiger Gearbox
We were very fortunate to be given permission by The Wheatcroft Collection to photograph a copy of Manual D656/21a. This is a series of hand painted images on clear acetate pages comprising the major components of a Tiger Gearbox. Each page has an element of the gearbox, and when the pages are turned the gearbox is 'built' or 'reduced' depending on which facing page you are looking at. The animation below allows you to see this effect: either by running a cursor over the numbered buttons to hide/reveal, or you can drag and drop the components to separate them for closer inspection. The arrow button resets the view.